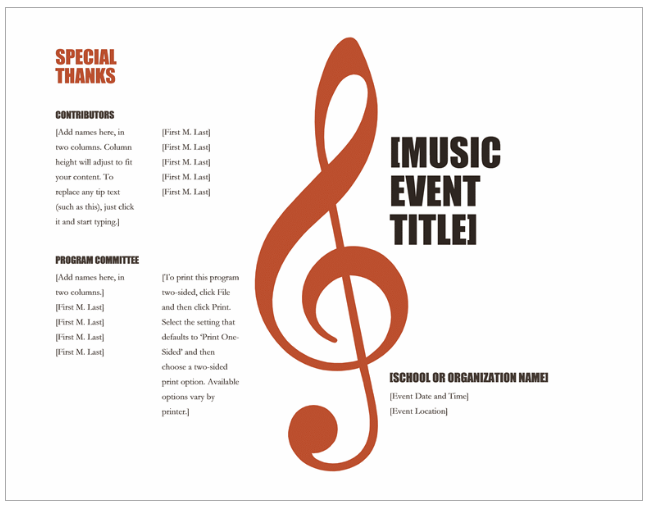 Ideal Brochure Software
Anyone can create professional looking brochures, business flyers, signs, newsletters and more for home or office in a few short minutes.
Quickly add any photos from your digital camera, or add scanned images directly into your designs.
No artistic skills are needed when creating brochures from scratch or using any of the ready made templates.
You Can Use DrawPro as a Brochure Maker
A business brochure is an excellent way to reach out to potential customers and show them that they should choose you over the competition. Unfortunately, a bad brochure can be worse than no brochure at all. DrawPro can help! You can use our drawing software as a brochure maker, allowing you to quickly and easily create professional brochure designs to wow your customers.
From layouts and templates to photo editing, you'll become a master brochure maker in no time at all.
The intuitive brochure maker features of our software allow even novice graphic designers to make stunning designs.
This amazing brochure maker includes a variety of helpful tools, such as a large collection of clip art and objects to use in your brochure. You can import photos, create shapes, work with colors and gradients, all with the click of a button.
To help you with your brochure maker efforts, we include online user manuals, as well as excellent customer support services.
Best of all, DrawPro is far more than a brochure maker! It can handle a wide variety of design projects, from Business Logo Design and Architectural Drawings to Greeting Cards and Wedding Invitations.
For more information about using DrawPro as a brochure maker, please Contact Us.