Easy & Fun Invitation Software
Anyone can create professional looking invitations, brochures, flyers, signs, cards, newsletters and more for home or office in a few short minutes.
Quickly add any photos from your digital camera, or scanned images directly into your designs.
No artistic skills are need when creating invitations of any kind from scratch or using any of the ready made templates.
Create Unique Wedding Invitations with DrawPro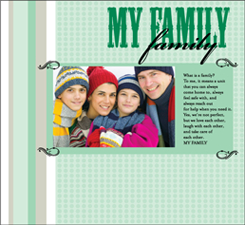 Tired of the "unique wedding invitations" that seem to be available everywhere? Don't feel like paying an arm and a leg to have unique wedding invitations made? Design your own! With DrawPro, creating your very own unique wedding invitations is a snap.
DrawPro is a powerful graphic design program that can help you to create stunning, unique wedding invitations, even if you know nothing about design. With a variety of built-in templates, objects, and clip art, combined with easy to use controls, even a novice can create unique wedding invitations in no time at all!
With the ability to edit scanned in photos, sketches, and more, along with features such as layers, gradients and shape creation, affordable unique wedding invitations are now a reality.
Best of all, DrawPro can do far more than create unique wedding invitations. You can make Organizational Charts, Landscape Designs and Greeting Cards, Business Logos, all with the same program.
For more information about creating Unique Wedding Invitations with DrawPro, please Contact Us.